I don't have a picture of Saint Willard yet, but I did find one of Beau: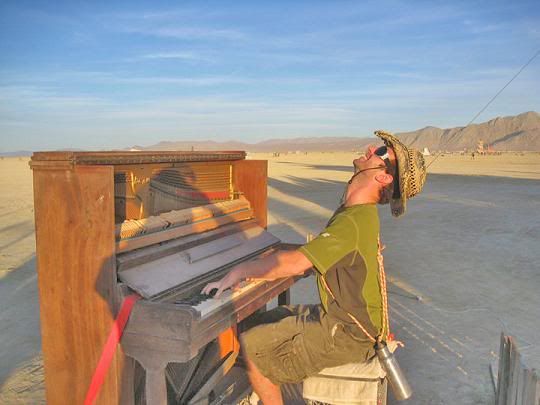 Photo pilfered from the album of the Great Kinetic Sculpture Racing Master
Duane Flatmo
. Duane reports this man is a concert pianist in Defaultia.
I think we are ready to storm the barricades next year: Death to techno! Up the musical revolution!