Unfortunately, barring some financial windfall like winning the lottery, we will not be able to make it to the desert this year. However, that has not deterred us from getting the old Rust Bucket out and keeping her moving in the name of art and gifting.
For those of you on the board who do not know about The Contraption but would like some context, it's a Mutant Vehicle made almost entirely from old rusty parts and farm junk. Here's some photos from 2010: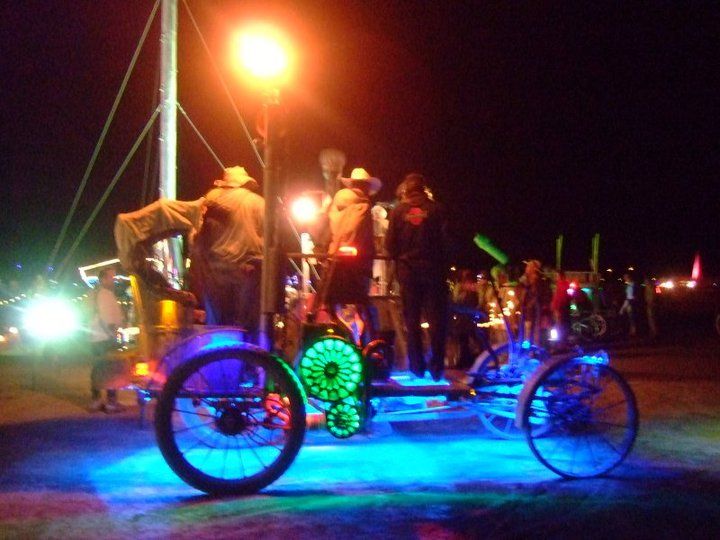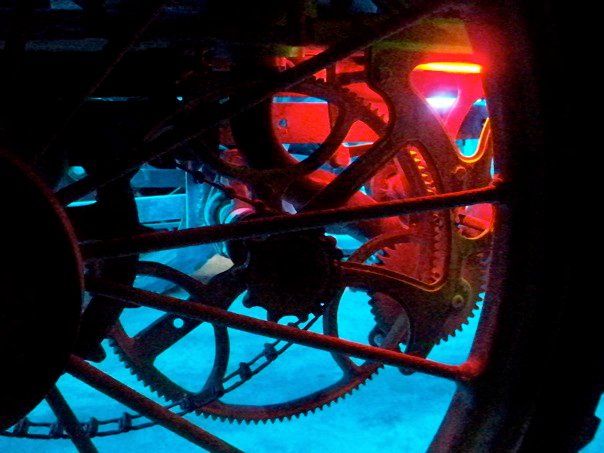 You might also want to skim through the previous years threads located in the 2008, 2009, and 2010 Art & Performance threads. Or even go all the way back to the beginning
right here
).
But now the reason for my posting...
Our local Humane Society, which Karine and I both volunteer with was selected out of thousands of non-profits to be in the 500 finalist who have a chance at getting one of 100 new vehicles donated by
[a major automobile manufacturer who will remain unnamed on eplaya]
. .
The auto maker provided the camera and software and our group had to make a two minute short film on why the vehicle was needed. Everyone asked us if The Contraption could ba a part of it, so we got her of the barn, dusted her off
(but only slightly)
and fired her up in order to make an appearance towards the end of the film. Because of this, I felt that the topic qualified to be posted here since, for a lot of us, Burning Man happens as much in our local communities as it does on the playa. Plus, since getting this van donated involves you, dear reader, it's a way to make it more interactive... as has been the theme of the Contraption threads in years past.
The deal is each day, five videos are posted on the Facebook page of the automaker. These videos are then watched and voted on by the masses (i.e. you and me). The one who gets the most votes that day gets the vehicle... simple as that. That's a 1 in 5 chance, man... pretty good odds. Then the next day so on and so forth until a total of 100 vehicles have been donated to worthy causes.
And our Humane Society's day is tomorrow, Saturday June 4th!
This link right here
will help you learn more about it and how to vote. There's a link on that page that will take you to the automaker's Facebook page, where you can vote for the video you like best. There's worthy group's videos up today too!
And I want to state that Karine, nor I are not in any way, shape or form gaining financially from this. In fact it cost us money and time to do a few fixes in order to get the old rust bucket running. We simply felt that, since we couldn't make it to the playa this year, this was a great way of gifting our Mutant Vehicle that would be fun and really benefit a worthy cause to boot.
And if you don't want to vote, well... that's ok too... you can just hang out here with me. But you will have to deal with my unwavering stare.