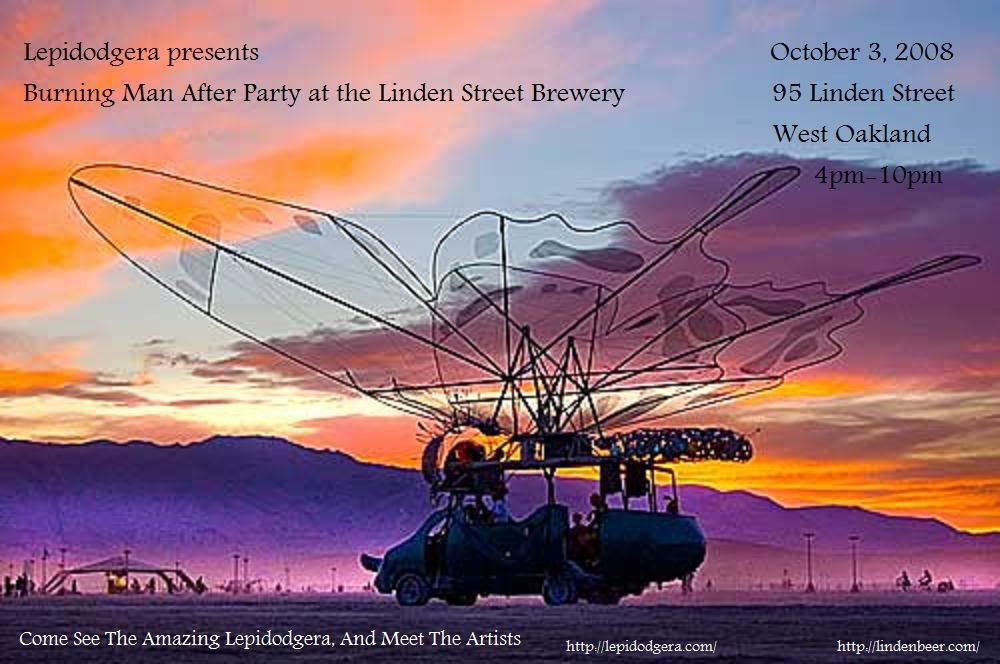 Connect with your local playa friends at Linden Street Brewery on Oct. 3 in West Oakland!
The beautiful Lepidodgera, which is a Burning Man honorarium piece, will be on display as we relax with a few micro brewed beers and some good music. There is a grill, if you would like to be one of the many people who typically bring veges or meats to share.
Join us as we celebrate our return to the default world! Bring your friends and make new ones at this early evening event on Oct. 3, 4pm-10pm
95 Linden St.
Oakland, CA
http://lindenbeer.com/
http://lepidodgera.com/