I have done a lot of searching but can't get quite close enough to the details I need, so I'd better ask: how best to brace a wood shade structure to prevent racking (leaning / collapsing) under wind load?
The structure: 16' x 20', 12' high in front & 10' in back. 4x4 posts with 2x6 beams. Tarp roof, about 60% open on the sides. Bolt-together construction, metal footings for the posts lag-screwed into the playa (I don't want to have to use rigging to lash it down).
I saw a mention in one of the ePlaya posts that DPW builds wood structures that use plywood triangles (gussets) for bracing. Does anyone have any details about that? I want to know the size & thickness of the triangles, and the size and types and number of fasteners per triangle (bolts? screws? nails?).
Here are a couple of pics to help illustrate what I am talking about: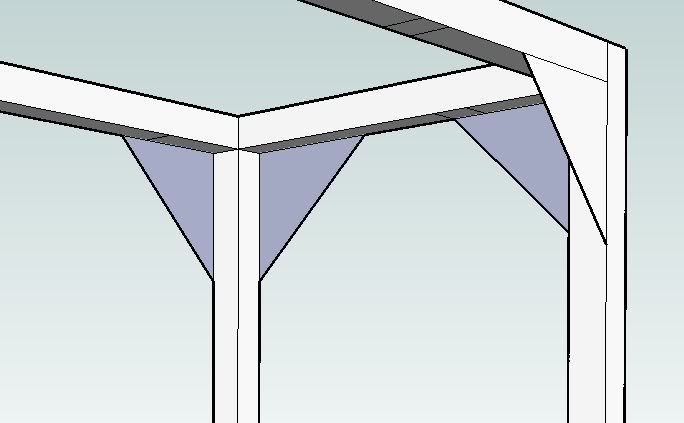 I'm thinking of possibly metal triangles instead of plywood but the idea is the same.