MyDearFriend wrote:Any recent pix???
Ok ok.. I can't deny. I'm going even bigger. Why limit it to just the pants? I decided to take an older Patagonia Capilene 3 thermal top, and sew 4" x 21" strips down each arm, and make 8 banks of 2x5 LEDS to coincide with the 8 channels on the pants. After making those patches all winter, it literally took me only a couple of hours from start to finish to make each one. It just gets easier the more you play with these.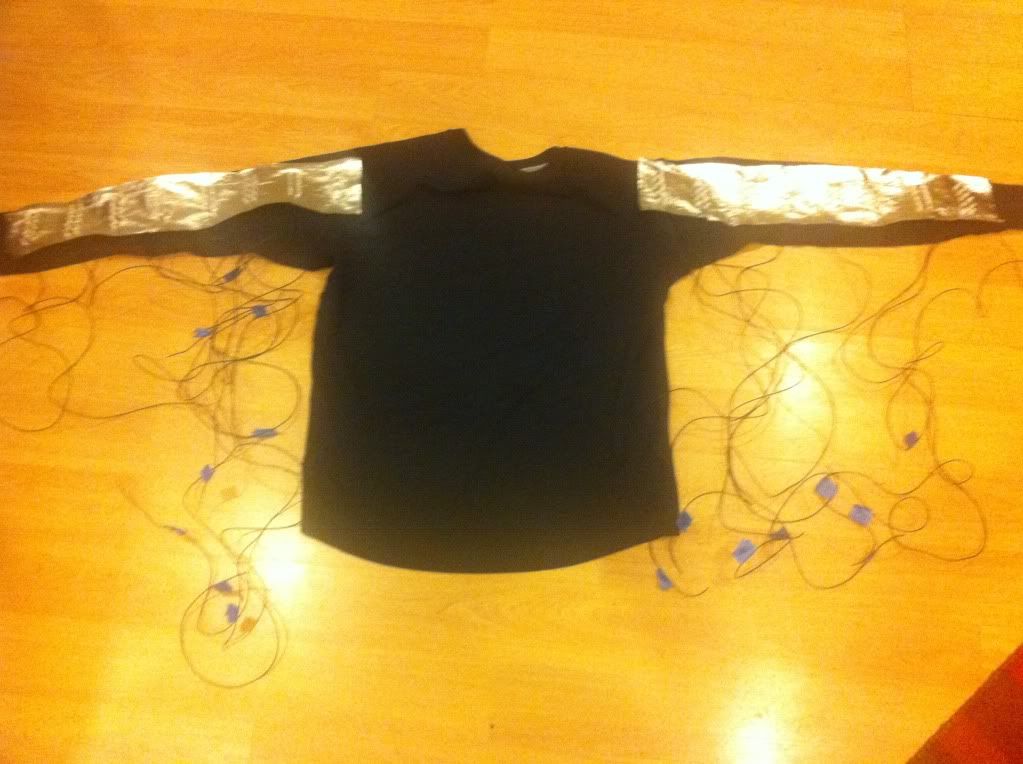 This is a general overview of the strips..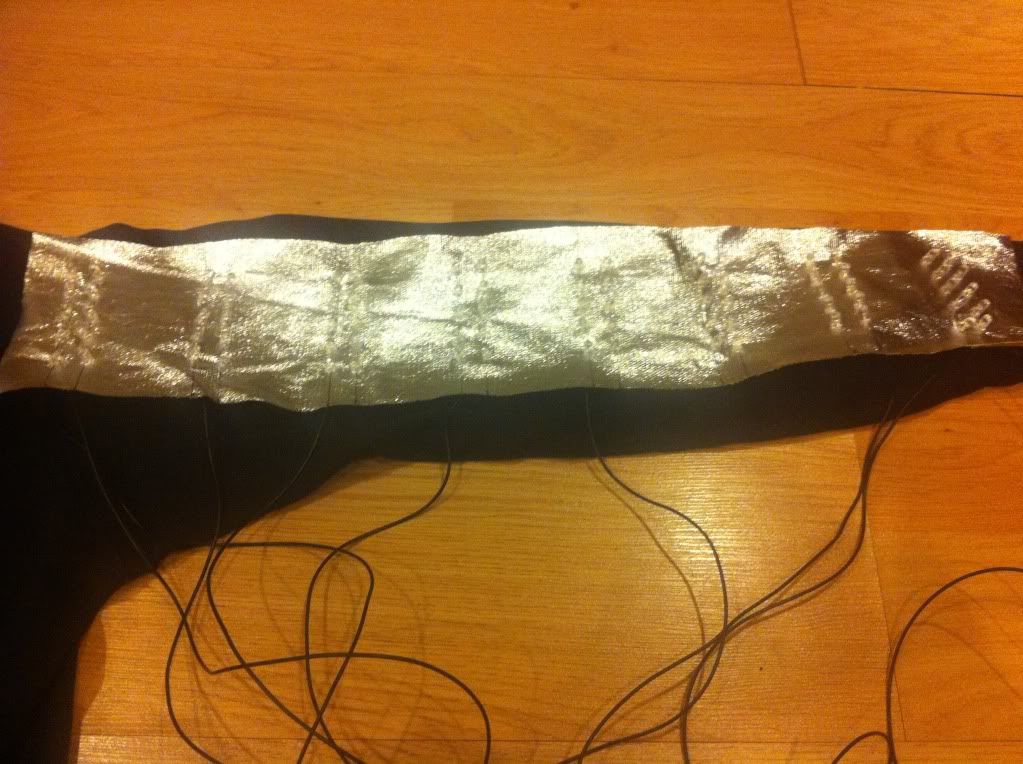 Closeup.. Notice the 8 x 10 banks of LEDs. Remember how I'm using 18v as a source, so I figured that 5 LEDs in series with a 150 ohm resistor would work perfect?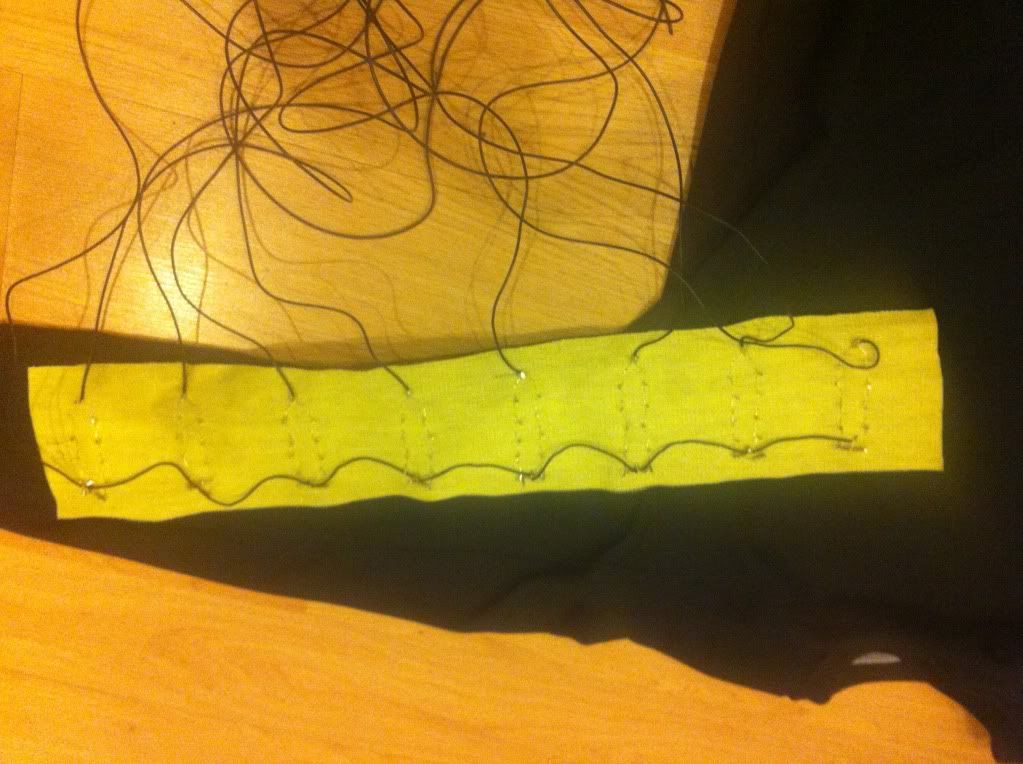 Here's the underside of each strip. Check out the daisy chaining of all the positive leads, with one wire coming off the whole patch.. with a seperate trigger wire for each of the 8 channels on the negative side. This is basically how the pants will be wired too.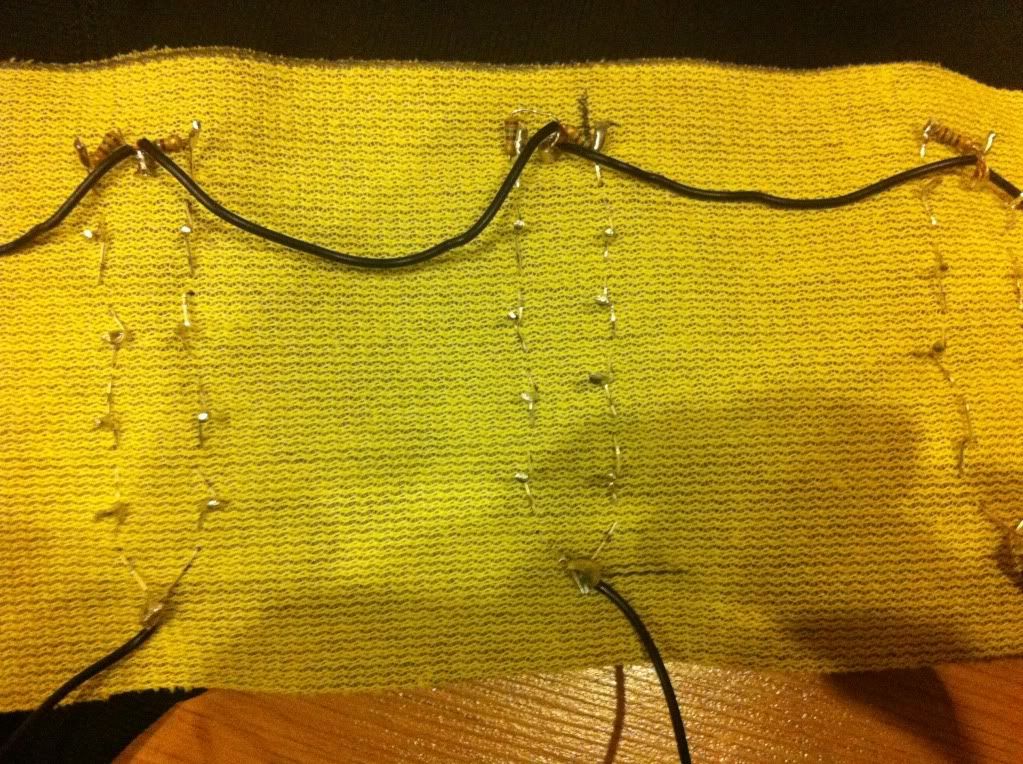 Ok.. here is the nitty gritty of the wiring. What I'm doing is using the negative side of each channel as the "trigger" coming off of the circuit board. All positives are getting summed up together. So, as you can see.. the positives are daisy chained from one positive connection to the next, with a 150ohm resistor per 5 LED string. It's important to note that it doesn't matter what side the resistor is on.. just that it's in there somewhere. I like it on the positive side just for the sake of uniformity.
Once you grasp the basics, it really is so easy. LEDs are a diode.. meaning the only let power go one way. Hook the positive up to positive and the negative to negative and voila.. you have light. The only planning is how much your source voltage is, and what kind of resistor you will need if any in order to limit the current going to it. I'm using 150ohm resistors because I have 5 LEDs in a series with 18v source voltage, but if I was say.. just daisy chaining single LEDs together with a 3v source voltage, I wouldn't need a resistor at all. I just want the LED to see 3v no matter what.
Think about what you're doing.. you'll get it. It's simple logic. Not hard.
This would bring the grand total of LEDs for the entire outfit to 1,320.