It's done!!! And... I *think* it works? The air feels cool/cold, but the thermometer says it's only dropping from 74.8°, 61% RH to 69.2°, 78.1% RH, even with the fan on high. Is that because the air is not dry enough? Or do I have a problem?
It's hard to know if I have it sealed well enough. Because the Genuine Joe walls are not vertical (or even straight), the Duracool is hung from an internal framework:
I have weatherstripping everywhere I think air could go where it shouldn't. The lid is just plywood, but I think that should be good enough: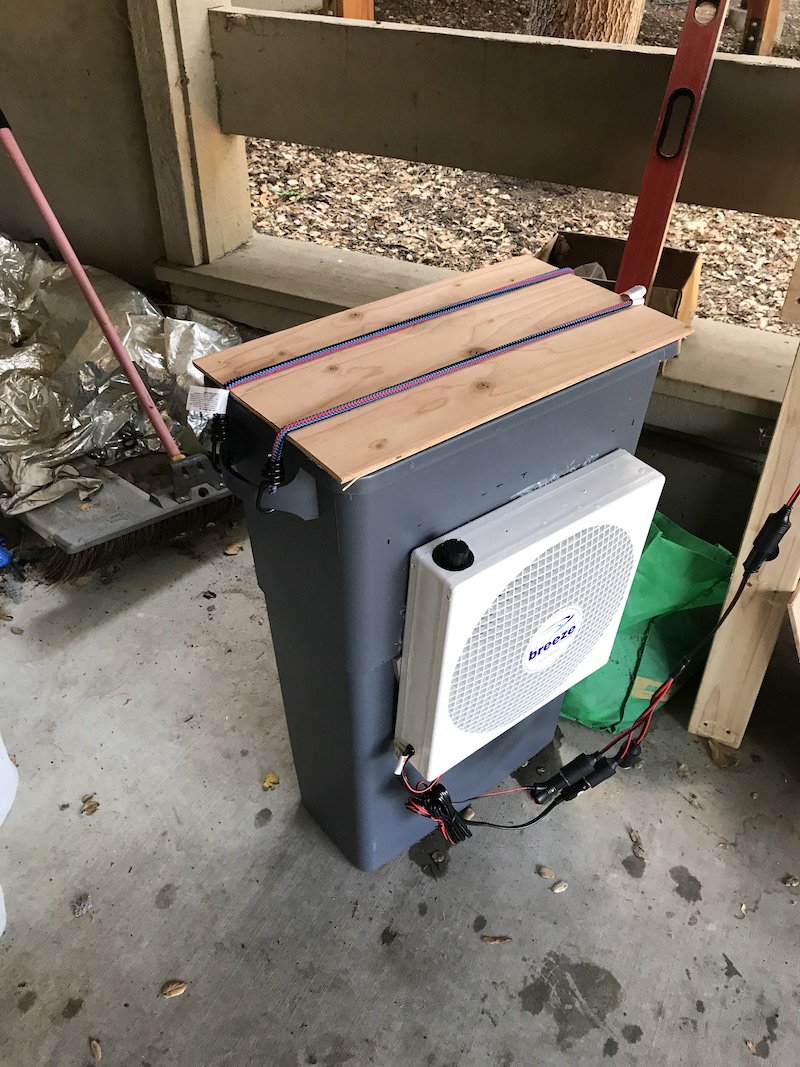 At the moment I only have holes in the back: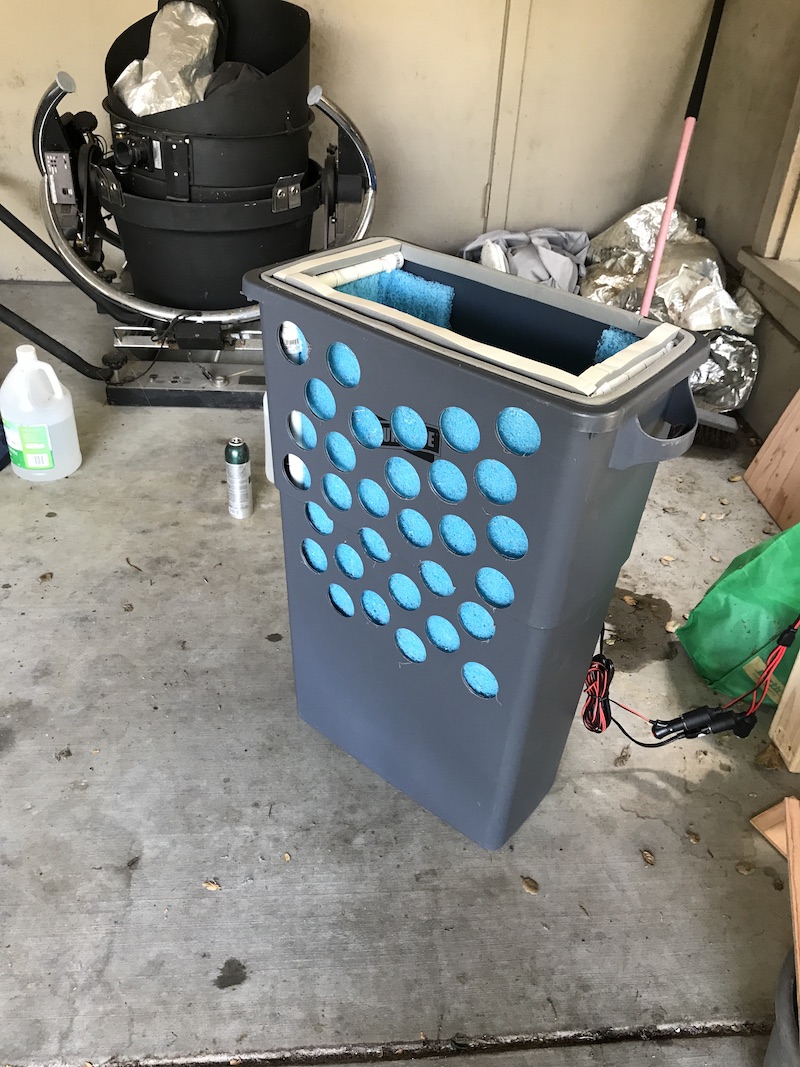 I *think* that should be enough, because the air can easily get to the sides inside the can. I'm tempted to cut more holes in the side anyway, but then that will restrict it to outside-yurt use only; at the moment I can choose inside or outside.
Other notes: the fact that there's a discontinuity in the slope is really annoying. I addressed it by siliconing the top half of the fan, and weatherstripping the bottom:
Again, I *think* that's good enough.
Should I be getting cooler air than this? Any thoughts or tips on how to diagnose problems?