First I want to thank everyone on and off Playa who contributed to the exchange of value at the Transformoney Tree with their Art, Money, Ideas, and/or Energy! The week in the desert was magic........
Now that the Transformoney Tree has been built and already collected over a thousand banknotes (amongst which also a 100 euro bill
) I would love for it to travel to the default world, bringing the participatory aesthetic of Burning Man, and the ideas and philosophy behind the tree to that same real world.
I would absolutely love to bring the Transformoney Tree to a real city center, and think that's where it will have a real impact, and be really confronting and though-provoking! People on the Playa have for instance mentioned Detroit and Wall Street as cool places to plant the Transformoney Tree.
The tree is now in storage in Reno and I am back in the Netherlands (not yet back in Reality though..........)
With this post I hope to find people in the States who could help to make this happen and turn the default world into fertile grounds for growing ideas about value, art and money........
So please write your suggestions/contacts/ideas in the comments below, or contact me via PM.
Thanks!
Yours Dreamingly, Buildingly, and Bankingly
Dadara
CEO and Founder Exchanghibition Bank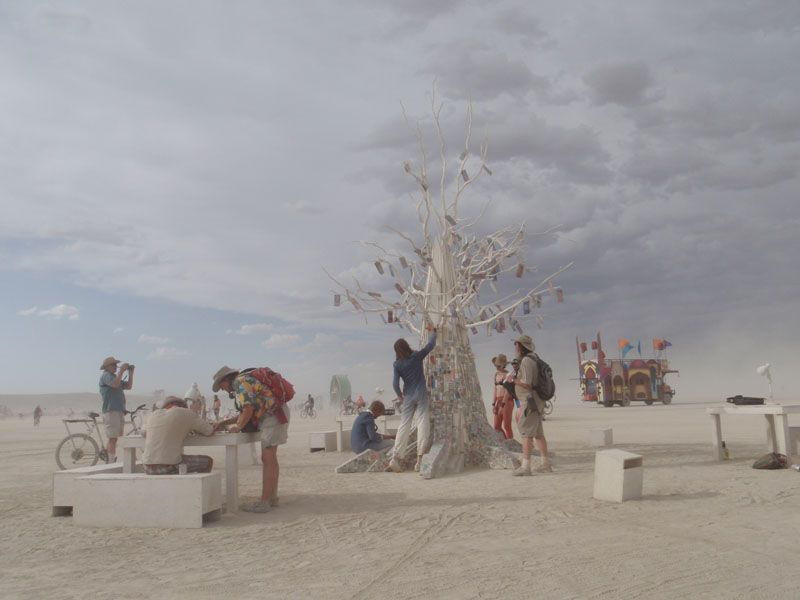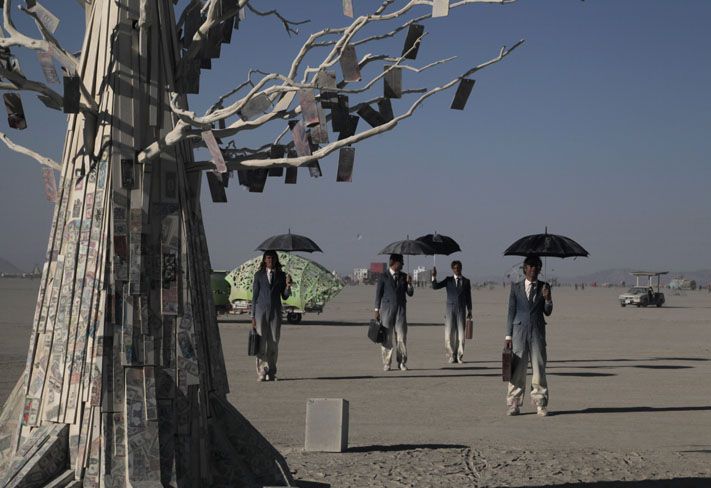 [youtube]
[/youtube]