There is an online government surplus auction that carries a lot of school buses nationwide, but I cannot think of the name. Search and ye shall find! I would still start with the local school districts. Ask for the Transportation Manager. Remember to always be cheerful and upbeat when approaching people with such a request -- works much better than the sad-sack I-need-your-help look.
Say, Toolmaker, any chance you can find time to chronicle a roof raise for educational purposes?
To be clear... Millicent's roof raise is fairly well detailed, with photos, on the skoolie forum.
...just look at the sexy grills folks are adding to change the look.
Funny you should mention that.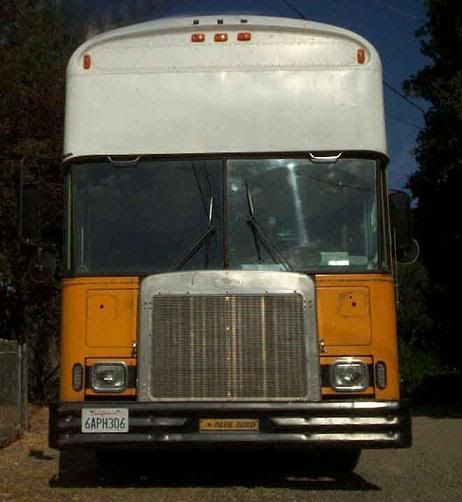 That's Millicent's new look as of a few months ago! Genooine Peterbilt, yes. Just wait until I paint her!