Posts: 2
Joined: Fri Nov 28, 2003 6:02 am
Location: london
Contact:
Hi
I didnt realized i offended people by asking this, don't know how to delete my message
---
Kinetic II
Cross posting...as this thread was also started in General Discussion (edit: I also found this in : I Need) is a breach of normal online etiquette. I understand what you are trying to do but there's a right way and a wrong way to go about it. The cross posting may get you more flames than positive responses and for many users is considered the wrong way to go about a request like yours.

(And the more topics you cross post in will make the risk of being flames rise exponentially)

That being said I wish you the best of luck with your project.
---
We want to photograph the car, owner and place where the customizing is taking place.
It seems you're stepping perilously close to the issue of commerce related issues and images of BM with your cross thread spam. Not a good idea.
.
Desert dogs drink deep.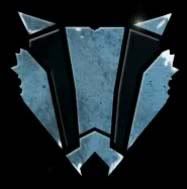 .
---
Hi Karolina,
Let me be the first non-asshole eplayan to welcome you to our friendly discussion board! Welcome!

I (and possibly some other burners) love it when mainstream media pick up on some of the individual elements that make Burning Man so special. It shows a deeper appreciation for the depth and richness of what goes on at BM, as opposed to mainstream media that simply report on the event as a giant freakshow. One of the coolest and central elements at Burning Man is the awesome diversity and number of silly, clever, stupid, scary, dangerous, fuzzy, efficient and beautiful vehicles you see plying the playa.

Good luck with your project, and thanks for spreading around an element of Burning Man that might strike some gearheads as interesting and generate some respect for the event and its population among people who might otherwise write the whole thing off as hippie drug pagan bullshit.

Please send the results to the BM website or post it here so we all can see it later.
---
---
Return to "Q & A Tips and Tricks"
Who is online
Users browsing this forum: No registered users and 1 guest