Crochet taxidermy. You may have seen examples such as this: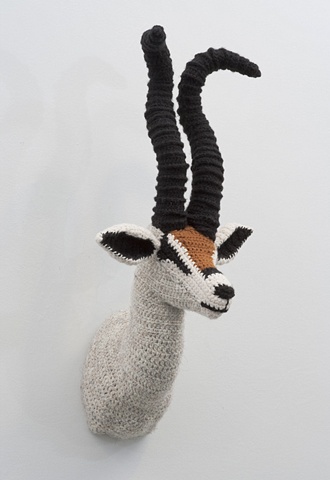 I think I'll make some lifelike animals with less than lifelike pelts. Everyone else gets to step outside their normal skin out there, so why not the animals?
The only question is whether to add an interactive theme to this. And I'd love some feed back.
I was thinking of a Black Rock Department of Fish and Game. You could come in, get your hunting license, and step into a hunting blind with a Nerf gun to hunt a passing animal(humans are animals). The hunted would get a cool game tag, a photo would be take of the hunter and his trophy and the hunted would be invited to register for a hunt themselves.
Figure a nice laminated hunting license for the hunter to take home, and a dog tag complete with logo and individual serial number for the prey.