…it's a bird! It's a plane! It's… little chunks of rocks burning up in the atmosphere!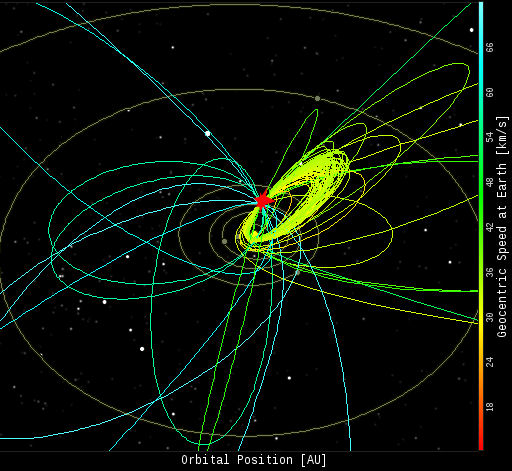 Tonight and tomorrow mark the peak of the Geminid meteor shower, with an estimated 50 visible objects per hour. The image above is from NASA, and plots the orbital paths of 56 Geminid fireballs spotted in the sky last night (yellowish are from the Geminids, bluish are from random space debris).
NASA says we may get a bonus
, as a new meteor shower (courtesy comet Wirtanen) may be appearing and adding another 30 objects per hour. Away from the lights of the city is best, but if the skies are clear you may even see a few in areas that have a lot of light pollution.