Shame to see you go but understandable. I'll miss seeing PC on the Playa. Thanks for the years of a great publication!
---
Posts: 20296
Joined: Thu Sep 06, 2007 6:25 pm
Burning Since: 1996
Camp Name: La Guilde des Hashischins
Location: BRC, Nevada.
the black rock beacon (yawn) will still be available if you need something to read on the potty....just DONT THROW IT IN....even though it's one ply.
Frida Be You & Me

---
Posts: 543
Joined: Wed Mar 10, 2004 2:45 pm
Location: Bishop Ca
Maybe we could get a group of buyers to take over Pissclear for next year and rename it PissOff.
---
Posts: 72
Joined: Wed Sep 03, 2003 3:52 pm
Location: Black Rock City
Contact:
The Piss Clear book anthology comes out in a month.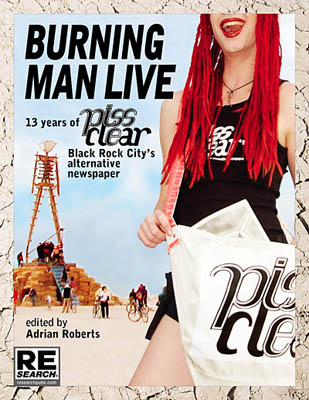 More info later in a separate post...
Adrian Roberts, Former Editor
PISS CLEAR
Black Rock City's favorite alternative newspaper
---