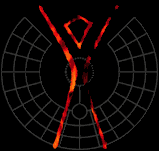 There are two camps confirmed and rest is up in the air!!!
Here's a proggy breakbeat mix I put together last fall...
TimeTravel - VA Mixed by Dave Sweeten - 256 kbps
Right click on this link, and use 'Save Link As' to download...
http://www.mixupload.com/uploads/mlfile ... .26_pm.mp3
This mix is only a glimmer of what I have in store. My sets include vinyl, digital, a Korg Kaoss Pad KP2, as well as original tracks by local LA and SLC artists. Also includes a live electric guitarist (Premo) if sound conditions apply at your camp. Feel free to contact me on Tribe.net if you have any questions. You can also E-mail me at:
davesweeten@gmail.com
I am so stoked to frolic in the desert with my lovely BRC family!!!
See you all on the playa! =D
Also, check our BRC village at these links!!!
http://projecteuphoria.tribe.net
http://venicevibetribe.tribe.net