So I came up with this t-shirt stencil for the front of the shirt but am trying to come up with something to put on the back.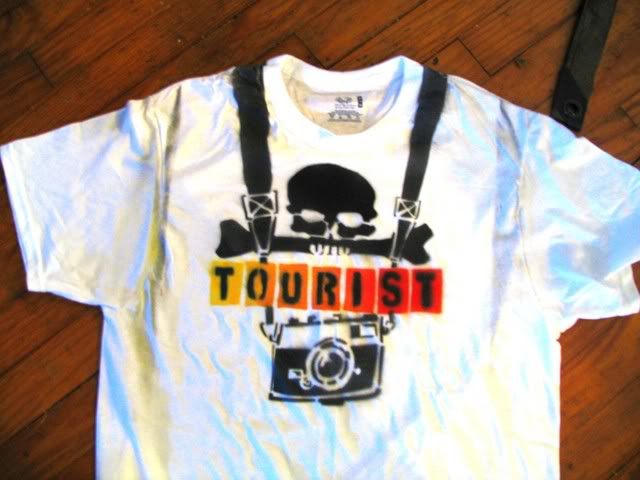 I will be bringing these stencils to Burning man this year and tagging t shirts and any thing else that comes our way.
so far we people have suggested;
1)A large bulls-eye on the back
2) I came for the sex, drugs and titties and all I got was this T-shirt.
Ok any suggestions?