I was lucky enough to volunteer at a kissing booth this year for a half day. Thanks, guys for hooking me up!!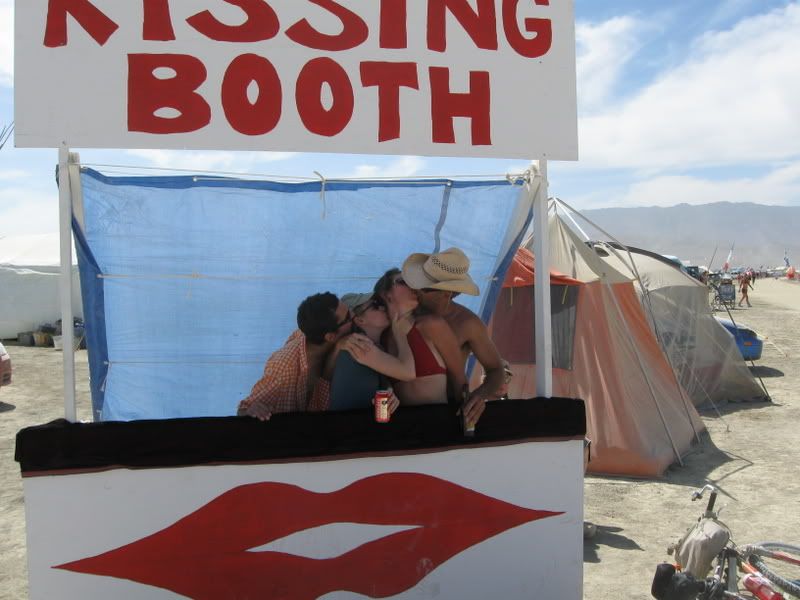 There were periods where there were no customers, so some workplace kissing took place, too.
I don't go to BM to swap spit with every passer-by, so I chose to specialize in 'sensual ear nibbling' [don't worry, it's strictly platonic] (You can see me nibbling in the photo). It was really a fantastic experience. I can take you to another level and make you melt into your shoes.
You can't be too picky when you work a kissing booth, and I ended up nibbling ears on guys and girls, the young and the 'wise'. Fortunately the nibbling was about 98% reciprocal, so I enjoyed A LOT of ear nibbling that afternoon. Maybe that's why I liked it so much.
Let's see your kissing booth pics or tell your story!! OK??