Hello beautiful burners!
I'm Sean, the lead designer and project manager for a community art project. Over here in little old Santa Ana, CA a group of talented artists, craftsmen, and creatives are working on a mutant vehicle.
The project is code named: Char-O-Lot. We are turning my truck, Charlotte, into a post-apocalyptic bounty hunter vehicle. The main feature of the vehicle is a dance cage mounted over the hood of the vehicle. The cage is a network of steel rod, welded together, to create a spider web enclosing the dancer. It will also have a nice protected observation platform, kind of like a crows nest, over the cab of the truck. Out the back we will have a dual function turret that will spit fire and water. There will be many places for passengers including running boards on the sides to you can hang on as we roll on. The styling is very aggressive, Death Guild eat your heart out!
I hope you all like it, we'd love to hear what you think about the design.
This year we are taking it out Wasteland Weekend and next year the mutant vehicle WILL make it out to the playa. (if there is a Burning Man next year)
Please check out our facebook page at
http://www.facebook.com/CHAROLOT
Also, watch the conceptual animation I made:
[youtube]
[/youtube]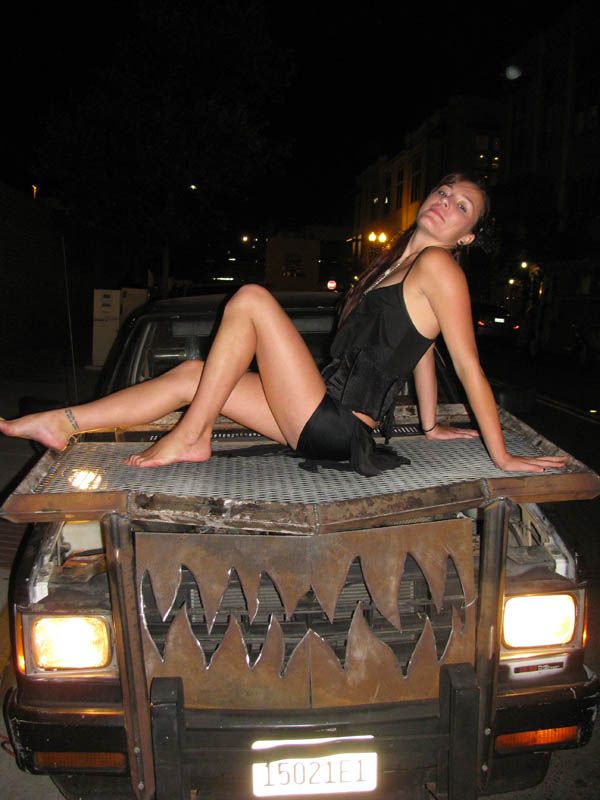 Thanks for looking,
GANGrene
(the group working on this awesome project)