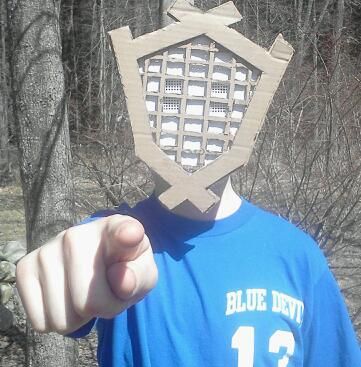 Great your own From cardboard and join us as we come before the Man, man.
---
Posts: 1680
Joined: Fri Jun 03, 2011 8:43 pm
Burning Since: 2012
Camp Name: Orphans TOO!
Location: Sacramento, CA.
Contact:
I dig it. That thing has EL wire written all over it.
How do you keep it flat against your face?
Life's a bitch, then you go to Burning Man - Unjonharley

W6BJD
---
Awesome.
*** 2017 Survival Guide ***

"I must've lost it when I was twerking at the trash fence." -- BBadger

"Snark away, ePlaya, you magnificent bastards." -- McStrangle
---
Posts: 5685
Joined: Wed Jan 19, 2011 10:37 am
Burning Since: 2010
Location: (near) Portland, OR, USA
This is great stuff. You should post some printable stencils
"The essence of tyranny is not iron law. It is capricious law."
-- Christopher Hitchens
Hate reading my replies? Click
here
to add me to your plonk (foe) list.
---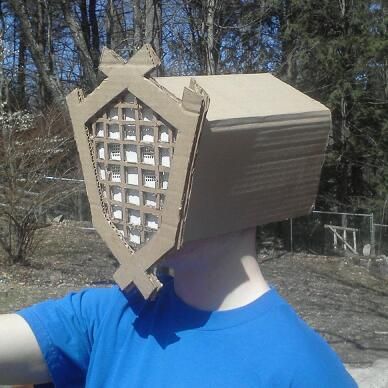 OK a quick way to keep the mask in place.
---
The Man Wants you.
---
That'd make a sweet mailbox.
---
That would be so cool. I think I'm going to try and make one and give it away as a gift this year.
Maybe a bird house too.
---